Graduate Name Only | School Name & Initials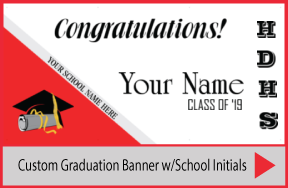 Our 2' x 4' graduation banners are pretty basic. The template has your child's name and graduation year, name and congratulations text that can be edited. The rest is locked down so you get the best layout for your banner. Get started customizing it for your graduating senior. They're going to love it!
Don't forget your install kits!
nuns-cheap