Graduate Name Only | 2x6 Banner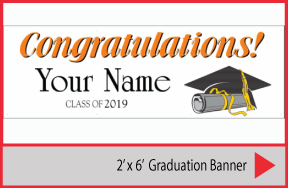 Our Graduate Name Only 2' x 6' banner is a basic template. Nice and wide it holds a place for your graduating senior's name, class year and congratulations, which are all editable. The rest is locked down to ensure you get the best quality layout.
Don't forget your install kits!
nuns-cheap