Electronic Signs - LED & Custom Neon Signs
LED signs have emerged as the go-to lighting source for lighting your sign in a huge number of ways. Here at Custom Sign Center, we provide amazing solutions and benefits when it comes time to highlight, enlighten or create your next electric illuminated signs, LED sign or custom neon signs.
Now you can grab even more attention by using our complete, do-it-yourself, low-cost LED signs. With a lightweight and quick-and-easy design, these changeable letter signs are up to 50% less expensive than neon while retaining all the same great effects without the maintenance!




Neon Lights
Neon Signs have been around since the late 19th Century, but show no indication of diminishing as a dominant, versatile and durable sign solution. A quality manufactured neon light can last for many decades, and with maintenance, can last much longer still. Unlike many other kinds of signs, neon lights are still largely a handcrafted product. Glass tubes of variable thickness are heated over a super-hot flame and are hand bent to shape by a neon artisan. When cooled, they are filled with neon gas. Other elements are introduced to the mix to create an array of colors. An electric current is then passed through the tube, causing the neon to glow brilliantly.


Neon Signs of Columbus Ohio | Neon Lights
With our in-house neon tubing frabrication plant, we manufacture "miles" of neon tube lights. Using cutting edge techniques from our sign shop in Columbus Ohio, we produce long lasting production and custom manufactuing runs while ensuring that all of our neon and transformer installations are UL approved. Our custom neon signs comply to UL 2161 rules and regulations as stated by the Underwriters Laboratories.

Neon is an excellent choice for restaurants and retail stores as an effective display in busy streets and mall areas where competition for the attention of passersby is at a premium. Beyond it's uses as signage, electronic or lighted neon designs serve as an attractive accent to architecture, building borders, cabinet underlighting, etc. For more advertising flair, you can create flashing designs and design elements, making neon perhaps the ultimate sign medium for vigor, intensity, and vitality.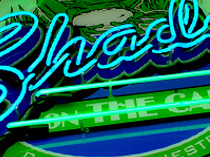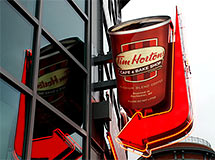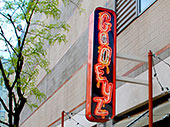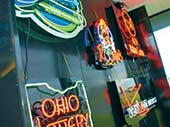 Save
Save
Save
Save
Save
Save
Save
Save