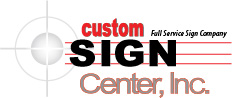 Custom Graduation Banners
Our Custom Graduation banner template holds the name of your school, on a diagonal, as well as your shcool's initials. There is a place for your child's name and class year. Choose a background color to go with your school colors and you're ready to go.
Don't forget your install kits!
Custom Graduation Banners | Standard
12 January 2016
in Custom Graduation Banners
1651 hits
nuns-cheap