Traffic & Regulatory Signs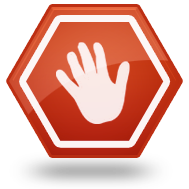 The MUTCD compliant traffic regulatory signs we sell meet the department of transportation manufacturing specifications for materials and reflectivity in all 50 states, including Ohio (ODOT). These code-compliant street and highway signs are suitable for providing mandatory law enforcement notification in public roads and freeways. All of our traffic signs are available on RA-Type I Engineer Grade Prismatic Aluminum and HIA-Type III Prismatic High Intensity Aluminum, as required by varying US municipalities, townships and states.
Order directional plaques, traffic yield signs, speed limit signs, and other common road and highway warning signs from our product listing, below. No order is too large or small. Also See our MUTCD Construction Signs, Handicap Parking Signs, traffic zone school signs, and road hazard / traffic safety signs.




Other Regulatory and Traffic Signs We Sell
Also See our MUTCD-complaint School Zone Signs, Roadwork Safety Signs, Road Construction Signs, Handicap Parking Signs,