Sign Accessories
Custom Sign Center offers a great many solutions to any of your sign problems. With so many possibilites you may have questions. We're here to help. Contact us via phone 614-279-6700 or through our online form. We'll get the answer to your question and contact you right away. There's never a reason to worry when you work with Custom Sign Center. Don't wait! Call today!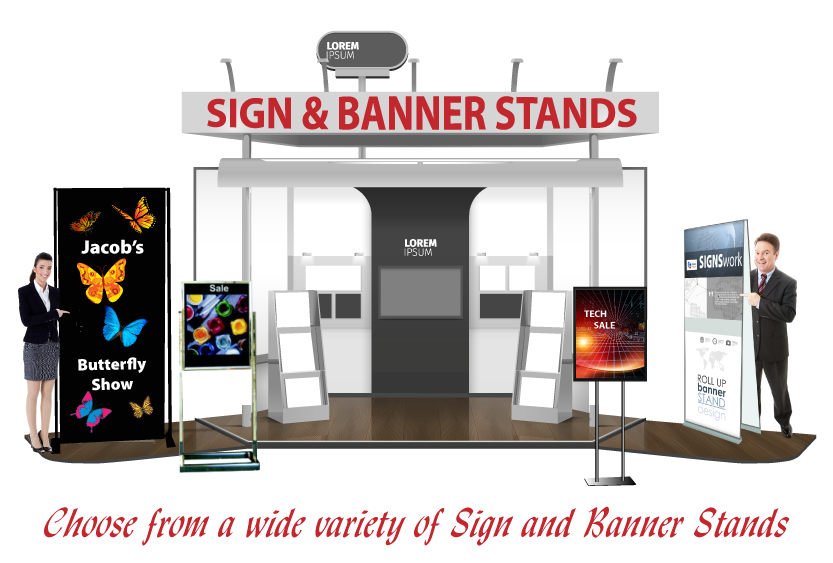 Boulevard Bracket Systems
Double Sided Banner Stands
Mini Displays, Stands, Holders
Banner Stand Cases and Bags
Barriers and Crowd Control
Floor Signs, Tapes and Cones
Plastic or Steel Chains & Posts
Directories, Displays & Boards
Exterior and Building Signage
Flags and Pennants
Attention Flags & Banners
Miscellaneous Hardware & Accessories
Attention Streamers & Decorations
Flagpole Trucks & Accessories
Green-Themed Signs, Banners and Labels
Changeable Letters & Figures
Merchandising Sign Stands
Safety Signs and Equipment
Cable, Conduit, Electrical, Wire Markers
Glow-In-The-Dark Signs & Products
Free Standing Lightable Displays
Suspended Lightable Displays
Specialty Signs and Advertising
Trade Show and Exhibit Displays
Modular Trade Show Displays
Traffic Management
DOT shipping labels, placecards
Ground, Pavement & Stencil Markings
Traffic, Roadway, Street Signs & More!